If you are landing in Barcelona El Prat airport for a stay in one of Spain's most popular cities and are wondering how to get from Barcelona airport to city centre, then read on for our guide to the best Barcelona airport transfers in both public and private transport into Barcelona city centre.
If you want to know how far is airport from Barcelona, we can confirm that Barcelona El Prat airport is located just 13 kilometres from Barcelona city centre. There is plenty of choice in terms of private and public transport from the airport to meet your budget and time constraints for Barcelona airport transfers.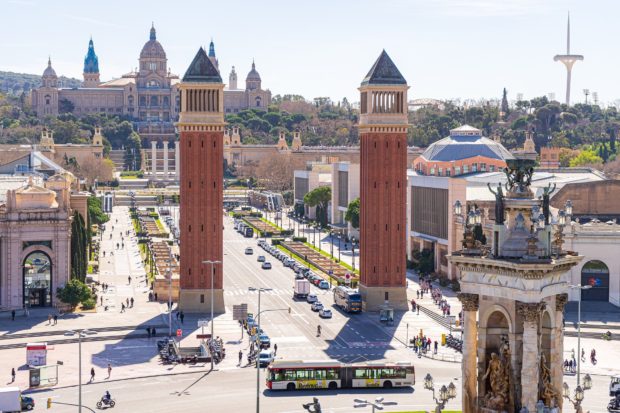 Getting a taxi from Barcelona airport
From local airport taxis to online app taxi services, there are plenty of choices for those who wish to travel to Barcelona city centre using a private service. You can choose to book in advance online, by phone or through your travel agent or hotel, or use an app service as you leave Arrivals at the airport, or simply get in a taxi in the queue at the airport itself. A taxi from the airport to Barcelona city centre will cost a standard price the day and takes around 25 minutes. At night time and on weekends a small surcharge applies.
Catching the bus from Barcelona airport
If you prefer to catch the bus from Barcelona airport, there are three services available. You can catch bus number 46 for a more local route (with a lot more stops), the night bus services N16, N17 and N18 and the Aerobus service. There is limited space for luggage on the 46, N16, N17 and N18 whereas the Aerobus service is specifically set up to service the airport's luggage bearing passengers but it does cost slightly more. All three buses stop at Terminal 1 and Terminal 2 and leave every 20 minutes, taking around 40 minutes to get into Barcelona city centre.
Getting the train from Barcelona airport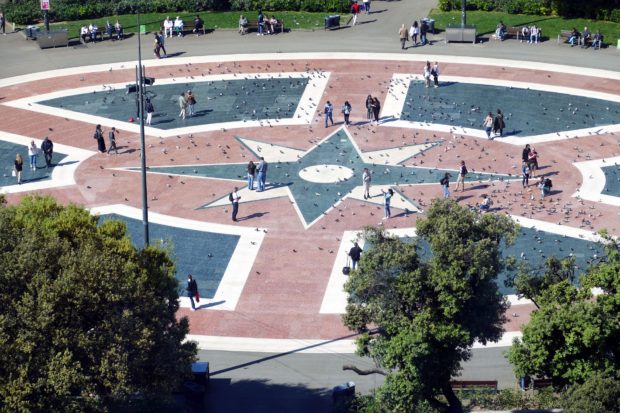 If you want to catch a train from Barcelona airport you can catch a train from the station at the airport. You can get to the train station on foot if you land at Terminal 2 whereas if you land at Terminal 1 you need to take the free shuttle bus to Terminal Two then walk to the station. The local train service heads to Barcelona Sants, El Clot and Passeig de Gracia, from where you can easily catch the metro to Plaza Catalunya if you are staying in the heart of Barcelona's most famous area.
Travelling by metro from Barcelona airport
Take the L9 metro line to Barcelona city centre from both terminals one and two. With a wait time of around seven minutes and a journey time of 35 minutes into the city centre, the metro is a relatively new option for those heading into the city centre. The metro runs from 5 a.m. every day until midnight. On Friday it runs until 2 a.m. and on Saturday it operates as a 24 hour service.
No matter which transport mode you choose for your stay in Barcelona, you will no doubt want somewhere central and friendly for an excellent stay. Choose one of the 26 Catalonia Hotels & Resorts hotels in Barcelona for a stay with a swimming pool, central location, rooftop city views and outstanding room choices.