Do you plan to visit San Sebastian from Bilbao? San Sebastian is among the most popular tourist destinations in Spain. Besides the beautiful architecture in the buildings and churches, the city is also widely known for its wide sandy beaches. You get to enjoy great Basque cuisines and a relaxing environment. Tag your friends and family along and maximize on the fun.
Precise Distance between Bilbao and San Sebastian
The journey from Bilbao to San Sebastian is a favorite route for tourists in Spain. Most people use trains and buses, but there is also the air option. The distance from Bilbao to San Sebastian is roughly 77km, but it may change depending on the selected mode of transportation. Let's explore these options below.
Traveling By Train
Spain has its local train network, often referred to as Euskotren. It is highly affordable and has departures every hour. This allows you to change trains depending on your preferred timelines. On Euskotren, it takes two and a half hours to get from Bilbao to Sebastian (sometimes three hours). While on the railroad, you get to view the most scenic parts of the Basque region.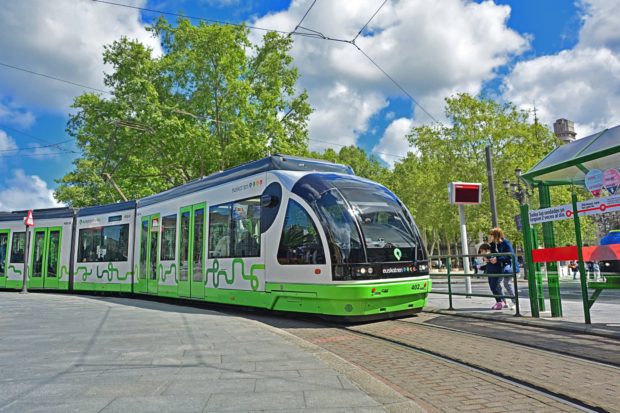 Traveling By Bus
Throughout the day, buses ply from Bilbao to San Sebastian. Automobiles Luarca, Movelia, and Pesa.net are a few providers that run these busses. While on the bus, you will cover around 101km within one hour and fifteen minutes to get to San Sebastian. There could be a slight difference in time depending on your selected bus provider.
Traveling By Air
When traveling by air, you need to know that there are no direct flights from Bilbao to San Sebastian. Different airlines offer indirect flights that you can try when you have the time. Even better, you can board a bus from Bilbao Airport to San Sebastian.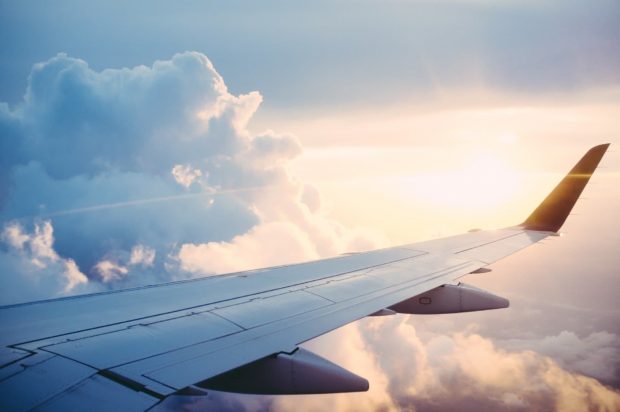 Where to Stay in Bilbao
Bilbao is a beautiful place with great hotels like the Catalonia Gran Vía Bilbao. In addition to the convenience of social services, the four-star hotel was inaugurated in 2021 and is located in the heart of Bilbao, opposite Doña Casilda Park. It is very close to the Euskalduna Conference Center and the Guggenheim Museum.
With a swimming pool and terrace, spa, and wellness center, you can be sure to have fun at the hotel. In addition, you will be able to access all your favorite bars and restaurants during your stay in Bilbao. Whether you are traveling for business or pleasure, Bilbao accommodation spaces make for a great stay.
Having Fun in San Sebastian
Visit La Concha Bay with Your Friends
La Concha Bay has to be the most scenic and iconic sight in San Sebastian. Besides the huge shoreline and views of the turquoise wave, the beach also gives you a calm swimming atmosphere.
Take a Nature Walk at Monte Urgull and Monte Ulia
Nature walks are fulfilling. You can visit Monte Ulia and Monte Urgull; learn about San Sebastian's history as you unwind from busy days. If you didn't pack lunch, you and your family could enjoy freshly made food at the Mirador de Ulia restaurant.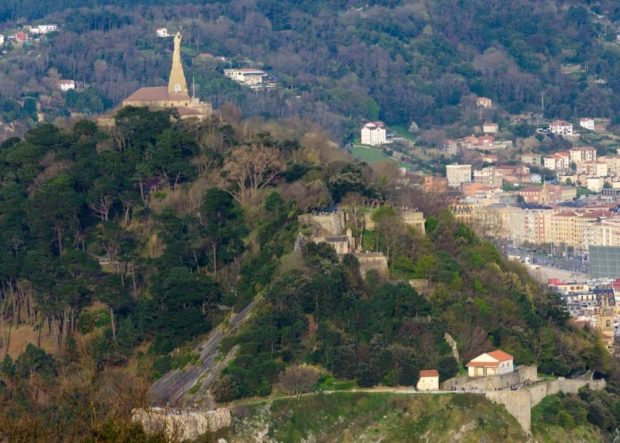 Enjoy the Scenic Views and the Amusement Park on Monte Igueldo
Monte Igueldo gives you the most stunning views of San Sebastian's sceneries. Your children will enjoy riding on the carousels and roller coasters as you take photos of the countryside.
Surfers Beach
Are you an ardent surfer? Zurriola Beach is a commercial surfing beach that you will enjoy. Besides the surfing competitions, you also get to shop at the large department stores and art galleries.
Moving from Bilbao to San Sebastian can be fun and exciting. You only need to pick your mode of transportation, book your ticket, and travel. Have fun.
If after visiting all these points in San Sebastian you dare with more, do not miss our post about how to spend 3 days in San Sebastian.
Accommodation in San Sebastian
Are you visiting San Sebastian for the first time? Then the Catalonia Donosti Hotel is a great destination for you and your family.
It is centrally located and offers you a natural viewpoint, on the hill of San Bartolomé with excellent panoramic views of the Concha beach. It is located two minutes from the cathedral.
It is one of the few hotels in San Sebastian with beautifully decorated rooms in English, a bar, and a diverse restaurant where you can have fun.
During your stay at the hotel, you can also have fun at the swimming pool and terrace, the wellness center, the spa, and the parking lot. It is a perfect space for leisure and business.
As you can see, San Sebastián is one of the cities that are near Bilbao and it is not very difficult to move from one another. We hope you enjoy your visit in this incredible city.