Do you want to live in a scenic, historical city and home to some of the best gourmet food in the world? If so, you might consider moving to one of the many awesome cities in Spain.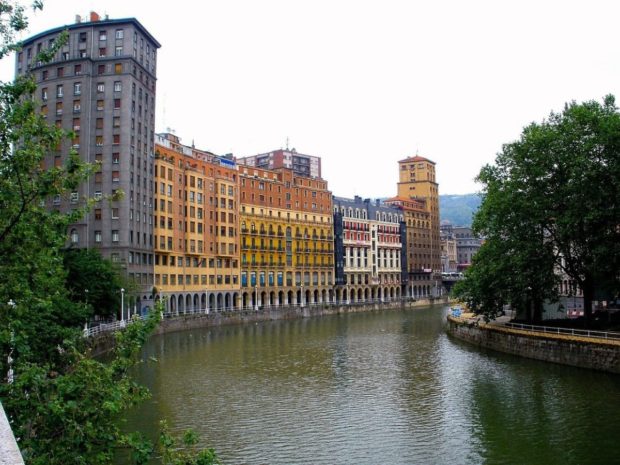 Bilbao and San Sebastian are amazing places to live. With tons of great things about each city, the trick is figuring out which one will better suit your needs. To help you decide, we've put together some information on these two fantastic locations.
Bilbao
Bilbao is a city in northern Spain, the largest city in the province of Biscay and it is full of history and culture.
Bilbao hosts one of the most well-known museums, the Bilbao Guggenheim Museum, which is one of the city's most talked about and visited places. It is located in Abando and is considered to be one of the most famous museums in Europe.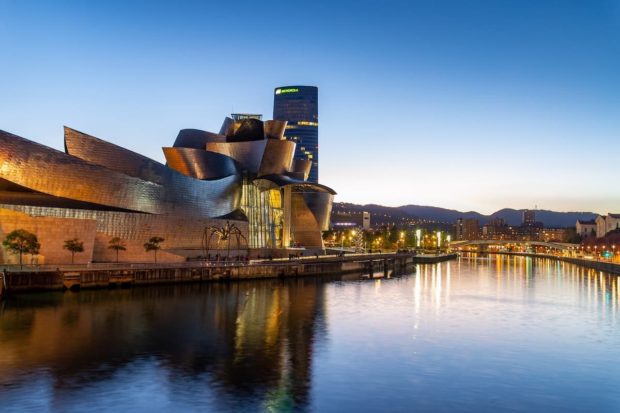 The museum was designed by Spanish architect Frank O. Gehry, who also designed buildings in Paris and New York City. Other beautiful sceneries near the museum include the Puppy sculpture and Zubizuri Bridge.
Apart from museums, Bilbao is famous for its neighborhoods.
Bilbao la Vieja is the city's oldest neighborhood located on the opposite side of the Bilbao river estuary. It is an intercultural area with various activities such as shops, designer parlors, bars, and restaurants. While visiting, you will see the Bilbo Rock, Bilbao Arte, and the Museum of Artistic Reproductions.
Another beautiful part to see in Bilbao is the Old Town, in the center of Bilbao. It consists of 5 different neighborhoods, each with quaint charm. They are Abando, Indautxu, Deusto, Uribarri, and Old Town and all of them are great places to experience the Basque culture.
The Old Town is a unique blend of Gothic and Renaissance styles that have been spiced up with modern touches to give it a more contemporary feel.
There's a great deal of care put into creating beautiful tile mosaics, ornate metalwork and stained glass across this area of town, which makes it an exciting place to explore.
Where to Stay in Bilbao
As said, Bilbao is an enormous city, so you need a proper place to rest. While there are many hotels in Bilbao, the one that stands out is the Catalonia Gran Vía Bilbao Hotel. This hotel is well located at the center of Bilbao and opposite Dona Casilda Park.
It is located on Gran Vía Don Diego López de Haro, an elegant avenue with the best shops in the city and also a great variety of bars and restaurants.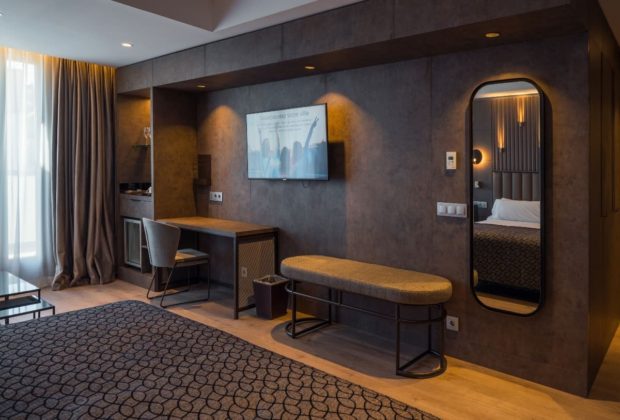 Visitors staying here can also explore the Guggenheim Museum and access the Euskalduna Conference Center within minutes.
The views from here are also pretty nice, so you'll have your pick of where to sit and have a meal out on your balcony. This is a very modern-looking hotel with all the amenities you're looking for when staying in Bilbao.
San Sebastian
The city of San Sebastian is the most beautiful Spanish city. It is a town near Bilbao and has an elegant ambience that can be experienced just by strolling the city's streets. The architecture and the gothic-style buildings are very inspiring, especially compared to the other cities in Spain.
Undoubtedly, one of the most attractive places in San Sebastian is the bay. The Paseo Marítimo de la Concha (Maritime Walk) is one of the main landmarks in San Sebastian. It is located on Paseo Marítimo and runs from the seafront to the port area.
In case you love the sea, you have to visit our article about the best beaches in San Sebastián.
While visiting La Concha, you can also explore San Telmo Museum, Zurriola beach (suitable for surfing and bodyboarding), Urgull (a peak that has a fortress), and Chillida-Leku (sculpture garden and café).
Where to Stay in San Sebastian
San Sebastian is quite a special city, so, in order to make the most of your days, you need to stay in a good hotel.
Protected by the Patrimonio Urbano heritage organization, Catalonia Donosti Hotel is among the best hotels in San Sebastian. It is located at the heart of San Sebastian and overlooks Donostia-San Sebastian Bay and San Bartolomé hill.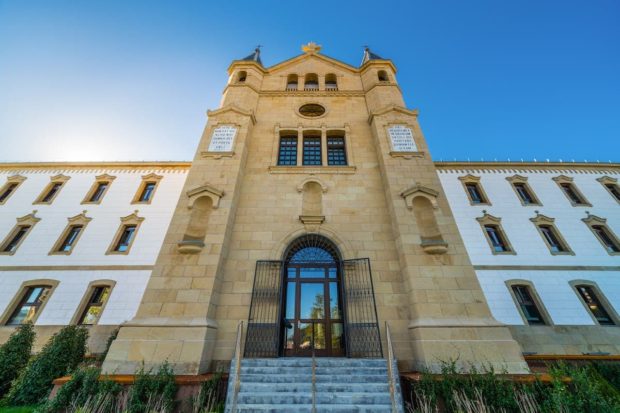 While staying at the hotel, you will get the beautiful views of La Concha beach. You also enjoy less than two minutes from the cathedral, hence it is the perfect location for explorers.
Its uniqueness lies in the fact that it has an English-inspired décor and it is set in an old 17th and 18th century convent which houses elements protected by the Patrimonio Urbano heritage organization.
Both Bilbao and Donosti are separate entities and feel like two different worlds when compared. Both have a beautiful and relaxed lifestyle. Your choice depends on what you prefer most.