Bilbao is a dynamic and fascinating city located in basque country. Visitors love it for its culture, gastronomy, and diverse architecture. Whether you are looking for fun activities or cultural attractions, the city always has something for everyone. But what can you do in such a short time? Read on to know what to do in Bilbao for three days.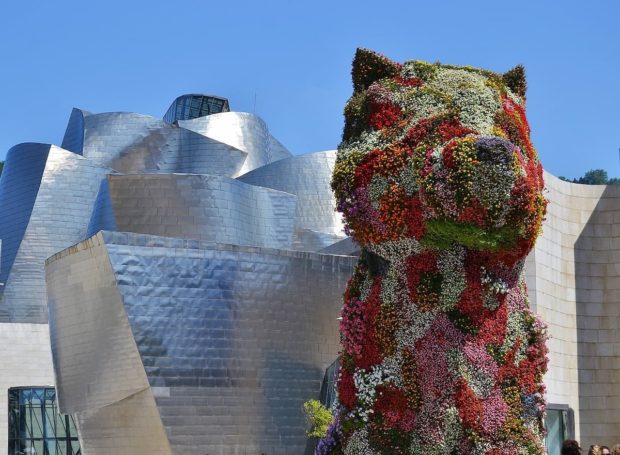 Day 1
Morning: visit La Ribiera market
This is the best way to start your travel itinerary in Bilbao. It is among the largest market halls globally and has various floors looking over the Bilbao Estuary. The best time to go is the early hours so that you can grab fresh produce such as vegetables, cheese, meat, fish, olives, and legit Spanish pastries.
Afternoon: explore Bilbao's Old Town
Midday is the best time to explore the city's Old Town. You can begin exploring at San Anton Church near La Ribera market and check out the surroundings. Proceed to stroll along the estuary and see the Neo-Baroque concert hall before moving to St Nicholas Church and Plaza Nueva. These are architectural landmarks that will delight your eyes.
Night: try Old Town Pintxos
After a long day of walking and strolling the city, the day is over, and you can taste Bilbao's Pintxos. These are a type of tapas that you can enjoy with your evening drink. Since most of them are served alongside the drinks, you can hop into various bars till you get your fill.
To know more about Pintxos, visit the article we wrote about the differences between pintxos and tapas.
Day 2
Morning: visit Bilbao La Vieja
The second day presents a perfect time to go to Bilbao La Vieja. This is a neighborhood in the city and part of the 5th district. It is the oldest neighborhood and is located close to Casco Viejo. As you visit, you will get a chance to check out Bilbao's fashion, art, and new exquisite restaurants and drinking joints.
Afternoon: visit Casilda Park
Casilda park is the ideal place to relax just after midday. The park has many park benches you can relax on and fountains and ponds you will admire. It gives you a breath of fresh air away from the busy side of Bilbao.
Night: have a walk on Zubizuri bridge
There is nothing as beautiful as having a walk on the Zubizuri bridge. It gives you the perfect vibes from the center of the river, and you can walk to the other side of the estuary till you get to Sabelko bridge. Don't forget to take photos while being on this bridge.
Day 3
Morning: visit the Guggenheim Museum
The Guggenheim museum is among the most famous private modern art museums. It was built in the 1990s and has an impressive appearance with flowing metallic flames and textures. You will see exhibitions of artwork from 20th-century artists. To maximize your time and experience, you should have a guide.
Afternoon: take a stroll along the River Nervión
Strolling along River Nervion is a great way to explore the city. For this stroll, begin at Carola crane and move towards Euskalduna Congress Centre. Continue towards Zubizuri bridge and enjoy the views of the city. Some landmarks you should focus on during your stroll are Bilbao City Hall and Arriaga Theatre.
Night: taste New Town Pintxos
The evening is the perfect time to sample Pintxos as you relax and unwind over Spanish beers and drinks. In New Town, you will find various places selling the delicacy alongside other hearty meals.
Where to Stay in Bilbao
Since you will be spending a few days in the city, finding a great place to stay is crucial, and Bilbao has excellent hotels.
While there are many hotels in Bilbao, none comes close to Catalonia Gran Vía Bilbao. The four-star hotel is located at the heart of Bilbao, on Gran Via Don Diego Lopez de Haro, just opposite Dona Casilda Park, and eleven walking minutes to the Guggenheim museum.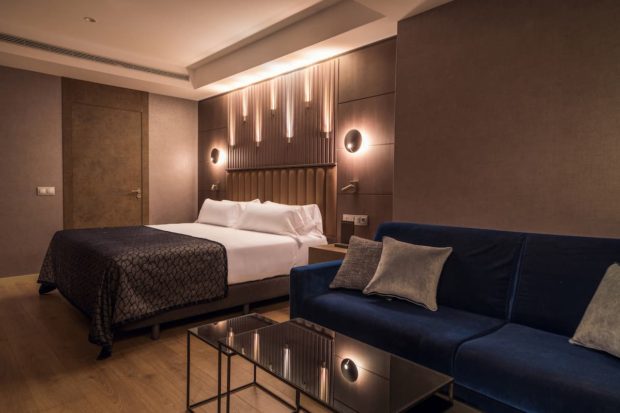 From the hotel, you can quickly access the Euskalduna Conference Centre, the Bilbao Fine Arts Museum, the Iberdrola Tower, and the Bilbao Maritime Museum.
Because of its location, the hotel is well-connected to the city center and many restaurants and Bars.
Conclusion
Bilbao is a beautiful city to visit for business, pleasure, or both. Having three days in the city gives you an adequate window to explore the city's architectural beauty, the cuisines, and nature. While visiting, remember to take photos to remember about the good times.