Have you been wondering about what to visit in the north of Tenerife? Worry no more! This post will guide you to some of the greatest things to do while in North Tenerife, including useful travel tips to plan a perfect Tenerife itinerary.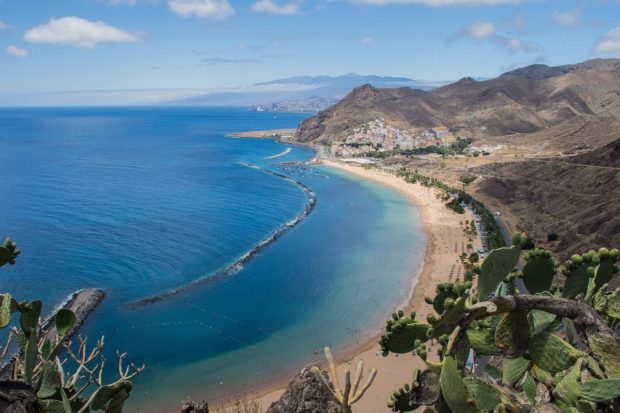 Tenerife is among the most popular and largest island called the Canary Islands. Also, it is privileged to have a subtropical climate with sunshine all year round. This makes Tenerife the most attractive place to visit anytime.
Visit Anaga Rural Park
It is a one-of-a-kind park in north Tenerife, considering it has ancient forests, amazing views and different plants and tree species. The park has hundreds of trails suitable for everyone, regardless of whether they are just walking or working out. El Pijaral (a declared Integral Natural Reserve) is one of the best trails to take a hike on.
It covers the north eastern tip of Tenerife and is located in La Laguna.
Explore Puerto de la Cruz
It is the main and most beautiful resort in north Tenerife to spend even the whole day of your trip. You can enjoy Playa Jardin (saltwater swimming pool), designed by the famous architect Lago Martianez and Cesar Manrique and surfer beach (Playa de Martianez). You can access the resort either by taking a bus or renting car. If you have enough time, you can visit the orchid and botanical garden at the resort.
It is located on the coast zone of La Orotava valley.
Discover Loro Park
It is the most famous attraction site, especially if you are traveling with children. According to Tripadvisor users, this Park is the best zoo in the world since it keeps endangered species.
The park has more than 400 animal species, restaurant options, a children's area and dense vegetation. Watch live felines, cetaceans, birds and great apes.
Visit La Orotava
This special town offers more than the popular Casa de Los Balcones, a historic house and a museum which offers canadian products such as artwork, embroideries or ceramics.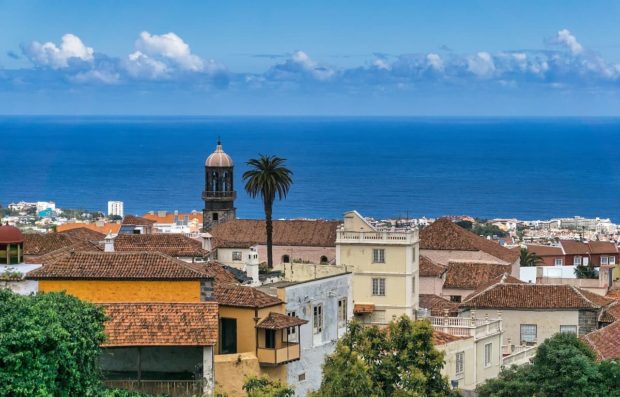 This town has beautiful botanical gardens (Hijuela del Botánico and Victoria Gardens) that offer lovely scenery of interesting flowers and trees. The view of old, lovely buildings with the most skilled architectural work for the Canary Islands is eye-catching.
It stretches from the north coast to the mountainous interior.
Visit the Capital
The island's capital, Santa Cruz, has recently undergone changes that would want you to consider visiting while in north Tenerife. Now, you can visit the city center, go shopping in Plaza de la Candelaria and spend time in one of the most iconic buildings (Auditorium de Tenerife) by Santiago Calatrava.
It is the only city in north Tenerife with city vibes that boasts many cultural activities, beautiful architecture (García Sanabria Park and Barrio de la Concepción) and excellent restaurants. Some say that the traditional Tenerife costume Carnival is the second best after Rio.
Also, there are some interesting historical activities to do. You can spend your day in San Juan Bautista castle, built in the 17th century and enjoy amazing contemporary art.
The capital is located in the northeast quadrant of Tenerife.
The Natural Pool in Bajamar
This place is famous for its beautiful natural swimming pool. However, you can just stay on the beach or the promenade to capture a perfect photo of huge waves crashing into the concrete if you don't want or like swimming.
There are two big natural pools for adults with one dedicated pool for children. The golden sand on the beach is protected to give the place a luxurious look. Its well-kept installations, lifeguard, water and sand cleanliness, the mythical lighthouse and view make the place perfect for visiting.
These pools are set in San Cristobal de la Laguna.
Eat at a Guachinche
Normally, food in Tenerife is delicious, but a Guachinche is a type of restaurant mainly found in north Tenerife. The best thing about Guachinche restaurants is that they offer locally-produced wine and island-specific food.
It is cheap to eat in these areas since the restaurants are located outside the main tourist sites. Always carry cash since most restaurants don't accept card payments.
You can find Guachinches in La Orotava or San Juan de la Rambla.
If you loved this article about the north of Tenerife, you cannot miss our guide of the 5 most fantastic beaches you can ever find in Tenerife.
Where to stay in Tenerife
Even though most visitors love the southern part of Tenerife (undoubtedly the driest and warmest), the north Tenerife's landscape is much more beautiful and richer. North Tenerife is the best place to explore unspoiled beaches, learn new Canarian skills, enjoy different outdoor activities like surfing and hiking and marvel at some beautiful landscapes as you relax in the most luxurious hotels in Tenerife.
One of the fascinating hotels on the island is Catalonia Oro Negro. It is located in one of the areas in Playa de las Américas, taking just a few minutes to get to the leisure center. The hotel is strategically situated: opposite a relaxing golf course and 800 m from the beach.
The hotel has one of the largest swimming pools, with a children's playground next to the kid's pool. Your children will be relaxing next to the adult's pool containing hammocks and a solarium (heated during winter).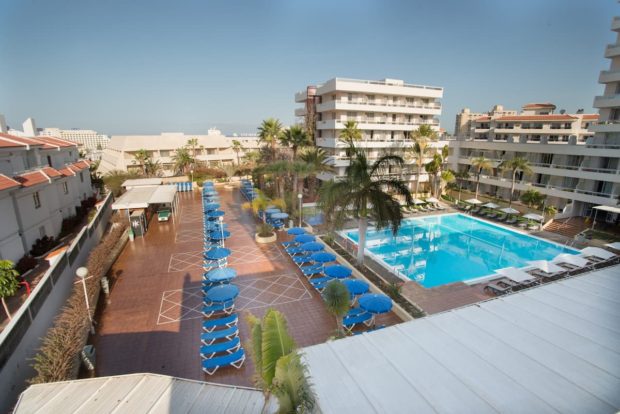 In addition, Oro Negro Hotel is a home for different events, from ping pong, volleyball and darts to waterpolo, aerobics and aqua-gym. Also, if you are in north Tenerife at the right time, you can enjoy the weekly gala dinner and a massage session with experienced masseuses.
You can spend more than a day trip in north Tenerife as there are a lot of interesting activities to do, some of them related to nature. From the above list, it is evident that you will never wonder what to see or do in the northern part of Tenerife. Take advantage of the many things to do there to make your trip worth your while.