How to choose travel destination
Indeed, many people might be wondering, which island cluster of Spain is better to visit, is it the Balearic or Canary islands, where to go? Well, that all depends on what you, the traveller, are looking for! Both of these destinations offer up relaxing yet fun and entertaining pastimes that cater to the beach bum. So, let's take a look at these two locations, and you can decide which choice suits you the best.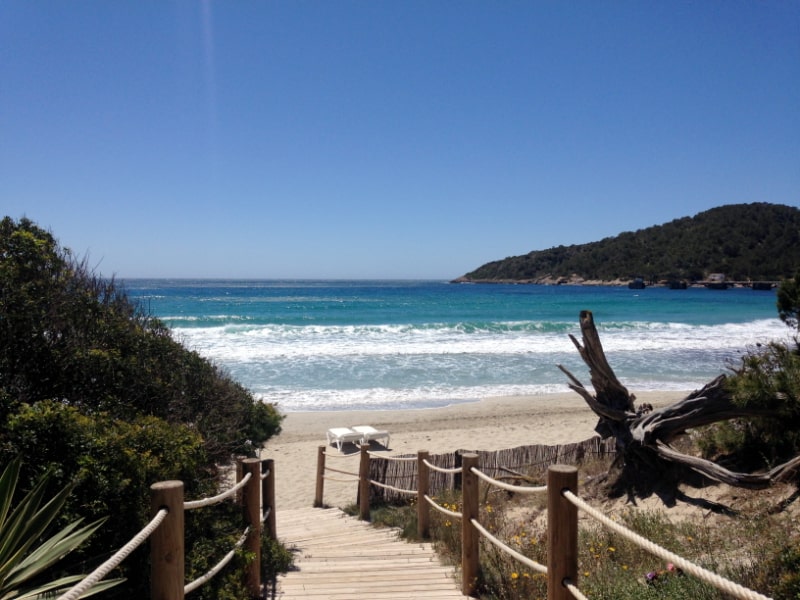 Travel to Balearic Islands
Choose travel destination Balearic Islands if you are looking for some of the best beaches that Spain has to offer! It might go without saying that the famous island of Ibiza is part of the Balearic Islands. Ibiza is famous for its pristine white beaches and relaxing atmosphere, the perfect ambiance to "chill out" in!
Take caution though, and be prepared, as many Ibiza hotels fill up quickly. As such, it is recommended that visitors book their rooms well in advance if there are planning to visit Ibiza during the summer months. Balearic Islands have many other exciting and also relaxing places to check out as well!
Upon arrival to the Balearic Islands, travelers tend to arrive at the busy port city of Palma, located on the largest of the Balearic Islands, Mallorca. Sometimes, tourists spend the entire time on Mallorca, and that's perfectly fine. Because there is a big city on the island, it makes for an ideal get away location as visitors can explore the beaches and then head back to the city as they see fit. There's also the less populated, chilled out island of Menorca, perfect for couples and lovers!
Travel to the Canary Islands
So, have you made up your mind yet? Is it going to be the Canary or Balearic Islands? Perhaps one of the most fascinating things about the Canary Islands is that they have black sand beaches whose sand is derived of volcanic ash! Cool, right?! This is one interesting feature that many tourists are drawn to.
For those looking for a little adventure, Teide National Park is an exceptional place to start! Teide is also the name of a mountain/volcano which is the highest in Spain. Due to the volcanic make up of the island, there are lots of other great rock formations on Tenerife. A trip to the Canary Islands would be lacking if visitors did not also try out the local bananas, they're sweet and creamy!
Due to the fact that the Canary Islands are situated in the Atlantic Ocean, they are victim to some of the best surf! The waves at Tenerife attract many surfers looking to catch a great swell. Because the Balearic Islands are in the Mediterranean, the seas aren't as vicious. What's more is that the Canary Islands are located just off of the coast of Africa, meaning that they receive amazing, tropical temperatures year round. Check out some of the Tenerife hotels and see if any are right for you, of course, try to plan ahead, as summer months are busy for Spanish travellers and international travellers alike!
Balearic Islands Vs. Canary Islands
And now, a few final notes on the Balearic and Canary Islands. Sure, if you're looking to party with everybody this summer, than the Balearic Islands is rght up your alley. If you need a quick beach getaway in the winter time, than choosing the Canary Islands is a no brainer.
Tenerife does have one of the largest waterparks in the world, so if you're travelling with kids, Canary Islands may be more suitable for you. If you're in the mood to check out some historical architecture, then check out Castell de Bellver, Royal Palace of La Almudaina, and or the Catedral-Basílica de Santa María de Mallorca on the Balearic Islands!